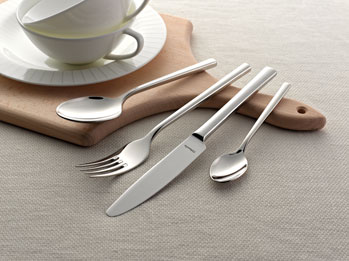 Steel Market Info
India has Kitchen Purchase Potential
January 2020
Tapping into the new generation of Indians Based in India Seeba has long realised the growing potential of its own market, particularly in terms of premium kitchenware and tableware needs, prompting it to look more closely at the kitchen and dining space in India. "Thats a huge aspiring population with plentry of purchasing power. This new generation of the Indian population has a higher income (compared to earlier generation) resulting in a higher propensity to spend or disposal income, if one may; and with the influence of the developed world, an inherent desire to lead a "global" lifestyle.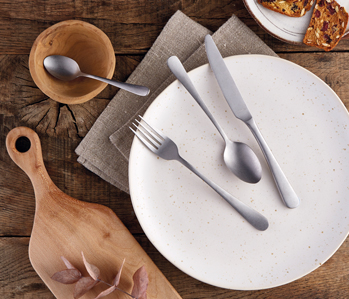 Tableware International
The A-Z of Tableware
December 2019
At Amefa, they know all about cutlery. After all, they've been settling tables all over the world since 1931! Amefa products are sold in more than 30 countries and are the first choice for millions of homes and restaurants everyday. The Amefa Group has subsidiaries in the Netherlands, Germany, France, United Kingdom, Poland, USA and Hong Kong to respond appropriately to the needs of the retail, hospitality and mass market. The assuarnce of fine quality and attention to detail at every price level is synonymous with the Amefa brand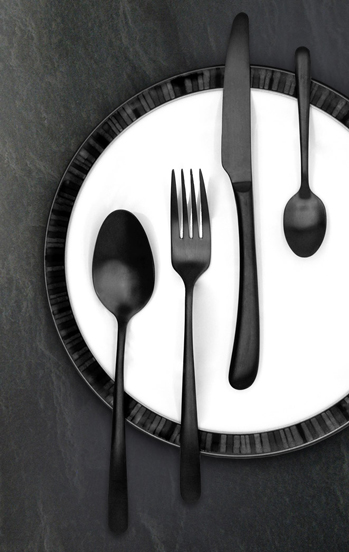 India Today Brides
The Millenial's Table
August 2019
"We want to curate the finest in prepping, cooking, dining, and serving seta for people who enjoy cooking," says Manushi Jain Baldawa, who with her partner Anand Baldawa has launched ThinKitchen, a brand that hosts some of the world's best yet affordable brands. Among those are Denby, a 200-year-old British name in handcrafted and hand-glazed ceramic tablewar; cutlery brand Amefa, established in the Netherlands in 1931 that offers styles in both a glossy and matte finish; and Luigi Bormioli from Italy, a global leader in glassware, whose products even pass the drop test. Others include Richardson Sheffield, Royal Prestige, and The Kitchen Company.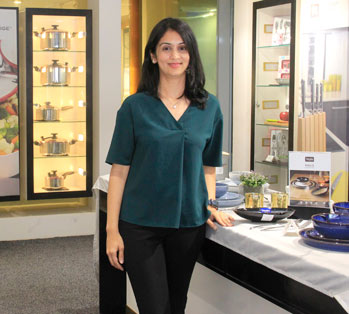 Kitchenware International
India has kitchen purchase potential
April 2019
Tapping into the new generation of Indians who want to cook and entertain at home and who have monet to spend, stainless steel manufacturer Seeba Group has launched and omnichannel retail concept presenting premium and exclusive Global dining and kitchen brands to the Indian audience. So far, Seeba has four brand partners- mid to high-end premium American and European brands, including Royal Prestige, Richardson Sheffield, Denby and Amefa - all of which are availabe in the ThinKitchen experience store and on ecommerce site, and are being dstributed to retailers, etailers and hospitality operators across India.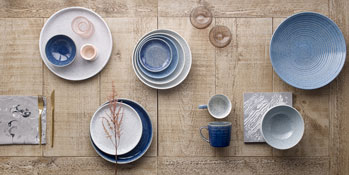 Tableware International
Spotlight on Indian Market
April 2019
India-based Seeba Industries, which is renowned as a white label manufacturer of stainless-steel tableware products, has unveiled brand-new company thinKitchen, which is focused on distributing European tableware brands to the burgeoning hospitality and retail segments across India.
Provenance Times
Versatile and beautiful tableware, handcrafted in Derbyshire, England
March 2019
Established in 1809, Denby has been hand making pottery in the heart of the England countryside for over 200 years. The artisan process of hand making pottery has been handed down over the centuries and many traditional crafting techniques are still used in today's production process. Denby has 5000 glazes and a range of distintive colours, shapes and patterns - all hand finished, so no piece is ever exactly the same. In fact, only after being passed through 25 pairs of hands is each piece then awarded the Denby seal of approval.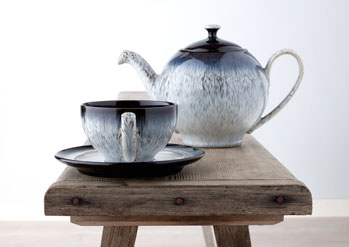 Hammer Hospitality
ThinKitchen Enters Hospitality
March 2019
ThinKitchen is a unique, luxury multi-brand, retail concept focused on India's premium kitchenware and tableware space. The company exclusively represents renowned global brands such as Amefa (The Netherlands), Denby (The UK), Royal Prestige (The USA), Richardson Sheffield (The UK) and The Kitchen Company (India). The product range consists of over, 2000 contemporary kitchen and lifestyle product across various ranges, styles, finishes and settings! This carefully selected portfolios of brands allows them to extend over the entire cooking and kitchen experience from "preparaton to dining"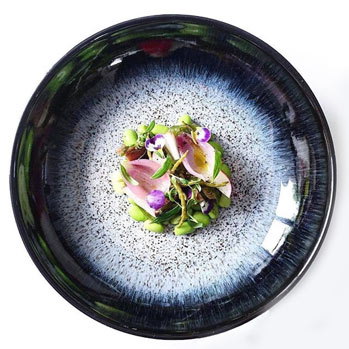 Hospitality Biz
Quintessence of Plating
February 2019
INFLUENCE OF FOOD PLATING AND PRESENTATION The food industry relies heavily on efficient plating and presentation methods, as is echoed by Manushi Jain Baldawa, Director of ThinKitchen by Seeba Life-Styles Private Limited, "As a key player in the industry we have seen a change over the past few years, the food industry has been heading in a new direction. Chefs are constantly innovating creating new opportunities for the restaurant industry to design enticing dining experiences providing a bit of inspiration for everybody! It's said that 20% of our appetite comes from the presentation of a dish, so if it is poorly presented, it will affect the enjoyment of the food. As it's popularly said, we eat with our eyes first, so the presentation, no doubt, has to be great and immaculate!"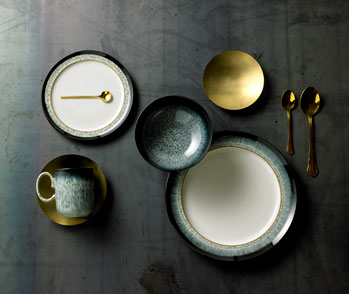 Mint
High Table
February 2019
Halo tableware set by Denby A 210-year-old British brand, Denby's ceramic tableware is available in India through multi-brand retailer ThinKitchen. The brand's Halo range, available in single pieces and sets, features a sparkling two-toned finish.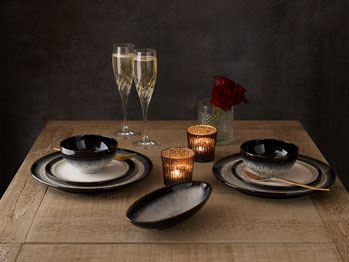 Ideal Homes and Gardens
Tap the Trend
November 2018
With over 200 years of experience in design and craftsmanship, Denby has been creating beautiful tableware, cookware and serveware, which as they say are "designed for living, made to last". They take pride in the invention of their secret glaze recipes, which when fired to the right temperatures give each piece its unique and durable surface. With tiny particles of glaze, exacting right temperatures and a little specialist know-how they can create pottery work of art that exclude English heritage. From Friday night to Saturday lunch, Denby brings you the best both culinary worlds. Practical every day tableware and stylish sets to make any occasion special.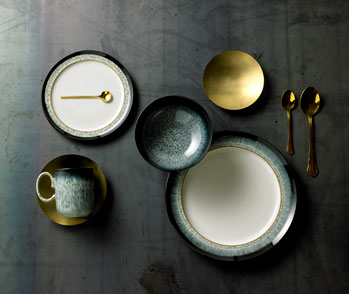 India Today
The Joy of Giving
October 2018
How to make your Home Festival Ready? Plate Up with Denby a 200-year-old British ceramic tableware brand has launched in India through Mumbai-based ThinKitchen. The latest collection Halo is inspired by artisan pottery.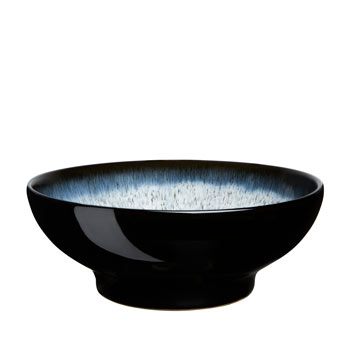 Elle Décor
Focus on Celebration
November 2018
Gather your loved ones for the perfect dining experience served with style in Charcoal Serveware Handcrafted Denby Halo bowl- produced at Denby Pottery in UK is now available in India.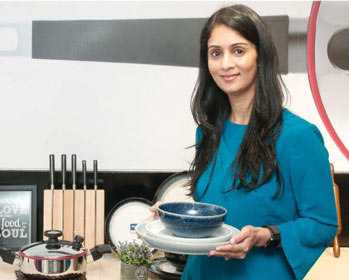 UpperCrust
Luxury Kitchenware ThinKitchen
September 2018
Launched in December 2017, ThinKitchen is one of the few exquisite kitchenware stores in India which promise to deliver a luxurious cooking experience. Be it the cutlery, chopping knives, cookware or crockery, ThinKitchen offers it all with a flourish. Its parent company Seeba is a manufacturer and exporter of cookware and homeware. Synonymous with quality, Seeba brings forth its three decade worth of experience with ThinKitchen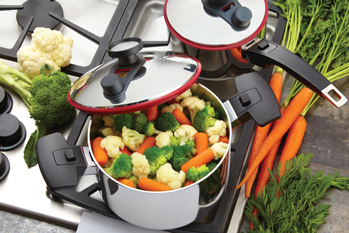 Vegan First
Oil Free and Waterless Cookware
December 2017
https://www.veganfirst.com/article/oil-free-and-waterless-cookware-now-available-in-india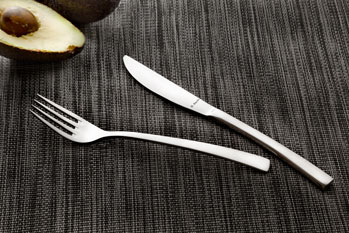 UpperCrust
Smart Kitchens
December 2017
What every aspiring homemaker dreams of? Amefa Aurora 24-pc cutlery set is crafted from 18/10 grade stainless steel and looks subtle and elegant. With its knife designed to stand on its blade, it has a striking asymmetrical design.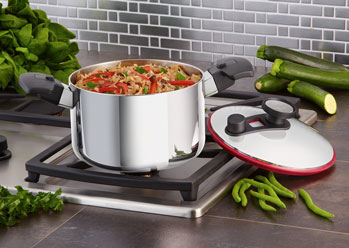 Vegan First
Meet the brand that believes in Safe and Feel good Cookware
December 2017
https://www.veganfirst.com/article/meet-the-brand-that-believes-in-safe-and-feel-good-cookware