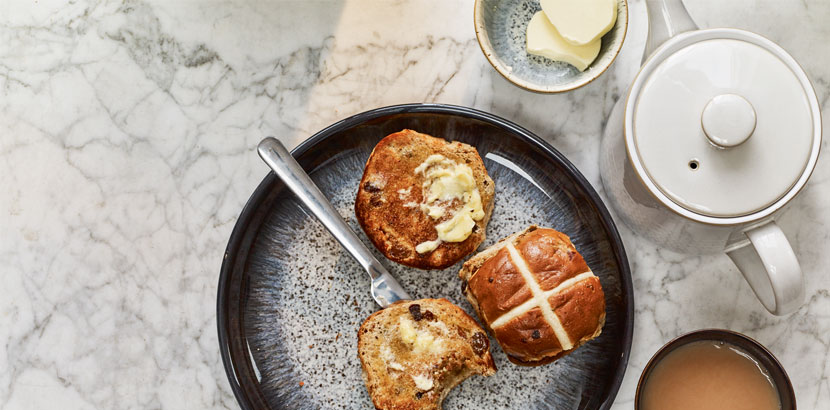 2018, it was a year of re-discovery, food trends that were followed generations ago, were reintroduced into our modern day menus. Whether it was the spice box with our traditional Indian spices and herbs or bringing back regional cuisines to the forefront, 2018 was a journey back into time.
What remains to be seen is which food trend will be the biggest hit in 2019. In this Instagram worthy world, it seems we are just one blogger away from creating a new, surprising food trend. Here are our top 5 predictions for the hottest food trends of 2019:
1. Tahini & The Ascent Of Gourmet Butter

Nothing tickles the taste buds more than the quintessential chips and dip paired with a favorite Netflix movie. Adding a new flavour to this typical weekend night is the Arabian Tahini. Made from hulled sesame seeds, Tahini is a Middle Eastern staple and used in almost all Arabic dishes, be it the shawarmas or hummus. This wonder paste has a savory flavor profile and is a perfect accompaniment to any chips; roasted meat or it can be simply had over toasted bread.
Along the same lines of Tahini are the newest and most wonderful flavor profiles of Gourmet butters. From sweet pomegranate butter to robust mushroom butter, many home cooks have introduced amazing ranges of butters, which can easily replace the traditional salted butter in almost every millennial kitchen. And Millennial or not, these gourmet butters are a must try for all.
2. Baking your own bread
Nothing accompanies gourmet condiments better than freshly baked bread. With cooking at home becoming an increasing trend and now there is a certain level of interest in baking your bread loaves. Especially when the new-age home cooks have shown inclinations towards traditional pasta and wine dinners, delving into baking bread is the next logical step. So its time to get our bread knives sharpened and hone up baking skills. If baking bread and playing up the bread knife and not exactly you're game, then the next best option is freshly baked bread now available at stores. It will for sure beat up the typical bread slices on the breakfast table along with stainless steel cutlery.
3. Experience Sea-Food Munchies
With an increasing health conscious population, it seems likely the traditional potato chips or crispers be replaced by some unconventional oceanic snacks. A trend already caught up in international and Asian markets, we can perhaps soon expect to see roasted seaweed strips, sea fennel, water lily seeds and maybe even seaweed butter being the rage this year.
4. Experiential Dining
Most restaurants are now centric towards consumer experience, and many are now focusing on ensuring that their guest are curating great memories. A great example of that is now the focus towards elegant and gorgeous food presentation and plating. This is definitely been backed by studies which state that 20% of the taste is in the presentation of the dish and hoteliers have now caught up to this fact and are very dedicated towards the plating and presentation of their food. Anticipate seeing the finest stainless steel cutlery sets or luxurious dinner sets such as Denby Pottery at restaurants now.
5. Mindful Eating & Cozy Dinners

When many are realising the benefits of cooking at home and focusing on the experience of food, the latest trend can definitely be in house cooking and candle-lit dinners away from all devices. With the high costs associated with eating out and perhaps options of many ready-made meal kits, we can anticipate seeing more and more people opt for eating in, but in style. The trend will be to create a fine atmosphere with luxury dinner sets or gorgeous stoneware.
Therefore, enjoying a pleasurable meal with loved ones around and premium cutlery sets, this is a trend, which we are definitely betting on this year.