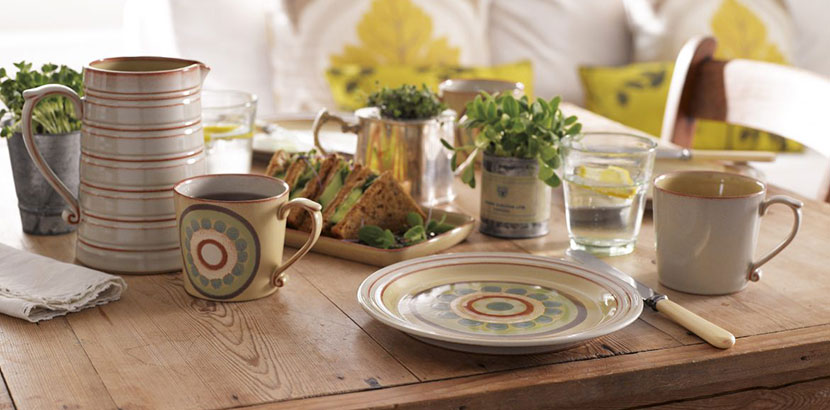 Christmas is approaching and there is a breeze of festivity in the air all around. With the tree ready and your house perfectly lit, Christmas and New Year's Eve are the perfect occasions to plan a dinner in dinner sets with your loved ones
Plan a Theme:
A plan for dinner does not need to be an over-exaggerated event, rather it should be kept simple and comforting. Thus, you should start with planning your dinner table a night before the festival. You can go with the festive hues, you can plan on using red or green on your table. Otherwise, you can plan for a classic white theme with perfectly chosen Denby Tableware arranged on the table creating a vision of silver cutlery before your guests.
Bring the Centerpieces:
The next thing which you can plan for is adding significant centerpieces to the table but make sure less is always more. You should create a polished look over the table with only those centerpieces or flower vases which are having a proportioned height to width ratio because you never want your guests to feel troubled talking with each other.
Promote the Festive Feel:
To add more grace and organized look to your festive dinner table, you can add scented candles with an idea of a pleasant aroma in the dining area. Moreover, you can be more decorative using pine cones on the table and placing cute gifts on the chairs.
Before you wrap up and rush for the preparation of dinner for your guests, make sure your dinner table is shining with perfect placement of tablecloth, decorative accessories, cutlery and most importantly your tableware. Remember, the motive is to be more presentable with the food, therefore the dinner table should have all the cutlery required during the meal including perfectly chosen glasses for wine and water.  If it looks visually appealing to increase your craving for food, you are all set to hit a perfect festive dinner.